Bud Spencer Museum's music
An album dedicated to the life of Bud Spencer
Bud Spencer and Terence Hill's movie music is popular and famous all over the world. Inspired by these many beautiful songs we thought that the Bud Spencer Museum needed its own soundtrack to describe the various stages of the life and career of Carlo Pedersoli, aka Bud Spencer. The collaboration between the artists Don Bastiano and Chriscontrol has thus created a proper musical biography. The collection includes songs of different styles that will accompany visitors on their journey through the various chapters of Bud's life. The album will also be available on CD as a souvenir of your visit to our museum.
The first single "Piedone a Berlino" has already been released: a light-hearted tune that immediately sticks in your head like the soundtracks of the four films in the Piedone series. While waiting for the release of the new album you can discover Don Bastiano's music thanks to the playlists on Spotify and Deezer with songs such as Shosholoza, The Crocodile and his Hippo, Walking down the street and Buddy haut den Lukas.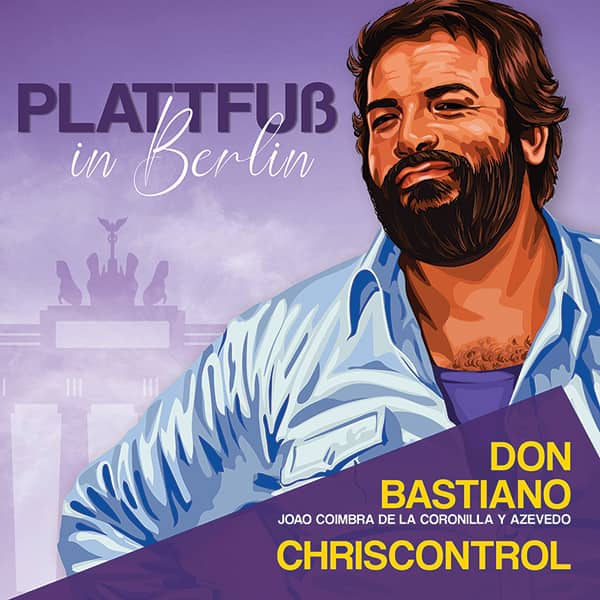 Flatfoot in Berlin, the official companion album to the Bud Spencer Museum. The album is available for streaming and in limited edition vinyl directly from the Museum Shop.
Streaming: Spotify | Deezer | Amazon | Apple Music | Youtube