Bud Spencer
is coming to Berlin!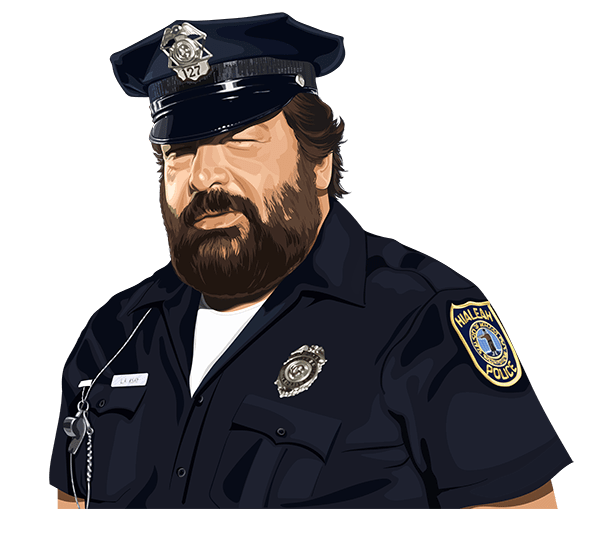 On 27th June 2021, the long-awaited Bud Spencer Museum will open in the heart of Berlin. The Pedersoli family pays tribute to their husband, father and grandfather, who died in 2016 at the age of 86, with an exhibition curated with affection and love. Hundreds of unique objects and memorabilia from Carlo Pedersoli's private life and film career will be on display in this celebration of his alter ego Bud Spencer. The new museum will be located in the prestigious Römischer Hof building on the central boulevard of Unter den Linden.
It will be the first multimedia exhibition in Germany to be completely dedicated to the great Italian cult figure.
The exhibition
Bulldozer, Flatfoot and many more – despite some rather unsettling aliases in most of the over 50 films he made, Carlo Pedersoli almost always played the same good-hearted and friendly character who fought for the rights of the disadvantaged as much as he fought the bad guys. This made him the idol of many fans around the world. Together with his congenial film partner Terence Hill, he won the hearts of millions and became the true international superstar: Bud Spencer.
From June 27th 2021- Daily from 10 am to 8 pm
Also on-site:
Bud's cinema lounge

Multimedia gallery

Official Bud fan shop

Restaurant with Bud's favourite dishes

Photo backgrounds & attractions

Fanclub & events