BUD SPENCER MUSEUM - A cult figure exhibition
There are few people in the film industry who can be defined as cult characters: Bud Spencer is one of them.
The Bud Spencer Museum will open in Berlin at the end of June 2021. The museum will host a temporary exhibition curated with great love by the Pedersoli family itself to honour their husband, father and grandfather, who left us in 2016 at the age of 86.
The Pedersoli family's private collection was previously on display at the end of 2019 with the collaboration of the prestigious Istituto Luce-Cinecittà in the exclusive setting of the Royal Palace in Naples. After just a few days, the Sala Dorica of the famous museum that hosted the exhibition had become a pilgrimage destination for many fans and onlookers.
With the Bud Spencer Museum Berlin, located in the extensive space of the Römischer Hof, the Pedersoli family will continue to tell the story of dear Bud and celebrate him with the public in a real big party with live shows, attractions, concerts, special events and many famous guests.
Hundreds of unique objects and memorabilia from Carlo Pedersoli's private life and film career will be on display in this celebration of his alter ego Bud Spencer.
Over an area of 550 square meters, the Pedersoli family will allow visitors to admire a huge number of original photos, stunning film posters, original costumes and tons of other curiosities. The exhibition will also include movie cars like a red and yellow VW Buggy and the Ford Escort MK1 restored from the movie "Watch Out, We're Mad!", the ice cream cart and odds and evens pinball machine, as well as a life-sized statue of Bud.
The other, less well-known side of this multi-talented Italian will also be a theme of the exhibition. Despite Carlo Pedersoli's huge popularity as the actor Bud Spencer, he was also an inventor, singer, composer, founder of the airline Mistral Air and professional swimmer.
A separate section of the museum is dedicated to Pedersoli's successful career as a swimmer. From 1947 to 1957, he dominated the breaststroke and freestyle sections as Italian champion and participated in the 1952 and 1956 Olympics. The new museum in Berlin will display photos, medals, cups and his original Olympics bathrobe. In addition to this diverse and evocative exhibition, the museum's cinema lounge will show documentaries featuring and about Carlo Pedersoli, as well as rare content and clips from feature films.
Directly next to the museum, on the Unter den Linden boulevard, the first monument to Bud Spencer in Germany will be erected. This monument was commissioned and financed by his fans. The monument will stand next to the museum entrance for passers-by to admire too. Visitors to the museum will also be able to admire and even photograph a realistic, life-size replica of Bud as "Bambino". Both replicas of Bud Spencer were created by two young female artists from Berlin.
In addition to the fascinating and informative exhibition about Bud, the museum will also run an entertaining film and interactive programme. Documentaries featuring and about Carlo Pedersoli as well as rare content and clips from the SpencerHill feature films will be shown in the museum's cinema lounge. Numerous photo backgrounds and stand-ins and other creative and fun features will invite visitors to get involved. And for those who want to eat their fill Bud Spencer style, the museum bistro offers a wide selection of food and drinks.
All this will be enhanced by numerous photo backgrounds and interactive attractions. And for those who want to eat Bud Spencer style, the museum bistro will offer a wide choice of food and drink.
Special events will be organised every Friday and Saturday in the museum, including shows and performances by the musicians and bands who gave Bud Spencer's movies their signature music. Family, friends, and colleagues of Bud's will also be guests at these exclusive events.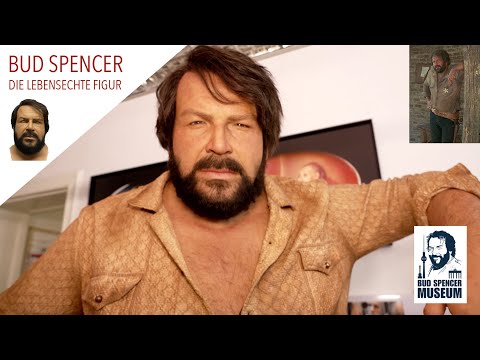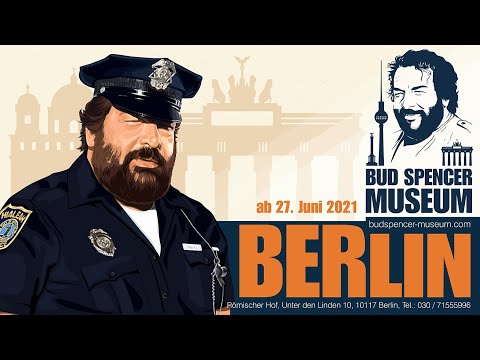 Interview Giuseppe Pedersoli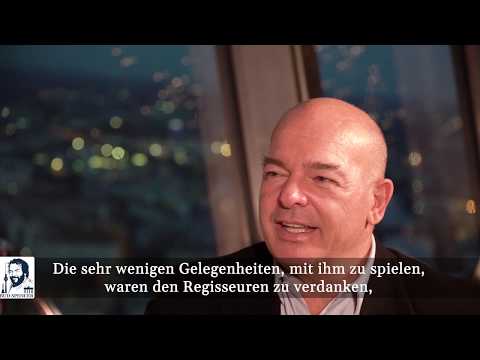 Interview Alessandro Pedersoli