Flatfoot Night
HEYSE BROTHERS PRESENT THE TWO LEGENDARY FILMS OF THE Faltfoot series: "Flatfoot" AND "Flatfoot in Hong Kong" , WITH BUD'S FAVOURITE FOOD: SPAGHETTI ALLA NAPOLETANA!
Die Plattfuß Movie Night one!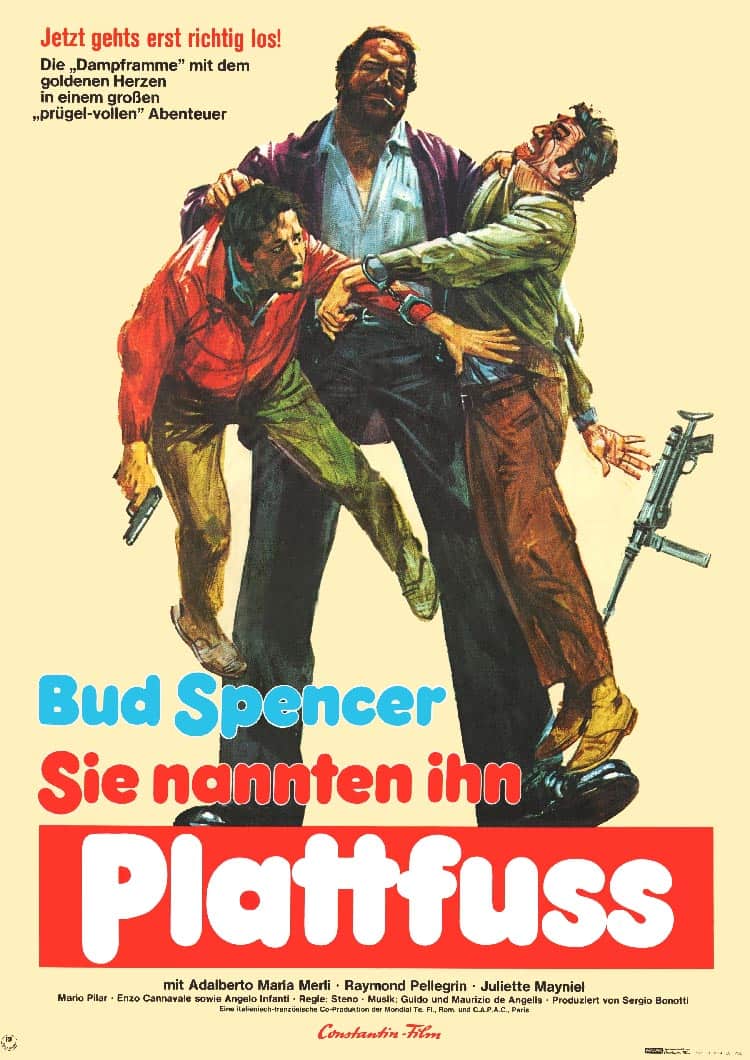 Together with the managers of the very rich SpencerHill databases you can enjoy the two films of the Flatfoot series. Before the screening you can visit the exhibition and fill your stomach with Bud Spencer's favourite food. Dennis and Eric will be happy to answer your questions and you will discover many interesting things about the Piedone series movies. All the museum attractions will be open for participants. You will be immersed in the world of Spencerhill! In the Bud Spencer Cinema you can enjoy the two films "Flatfoot" from 1973 and "Flatfoot in Hong Kong" from 1975 while eating popcorn and drinking great beer! The evening will end around 1 am,
Einlass ist ab 20:00 Uhr! The Voice of Spencerhill wird Euch durch den Abend führen und das Event moderieren.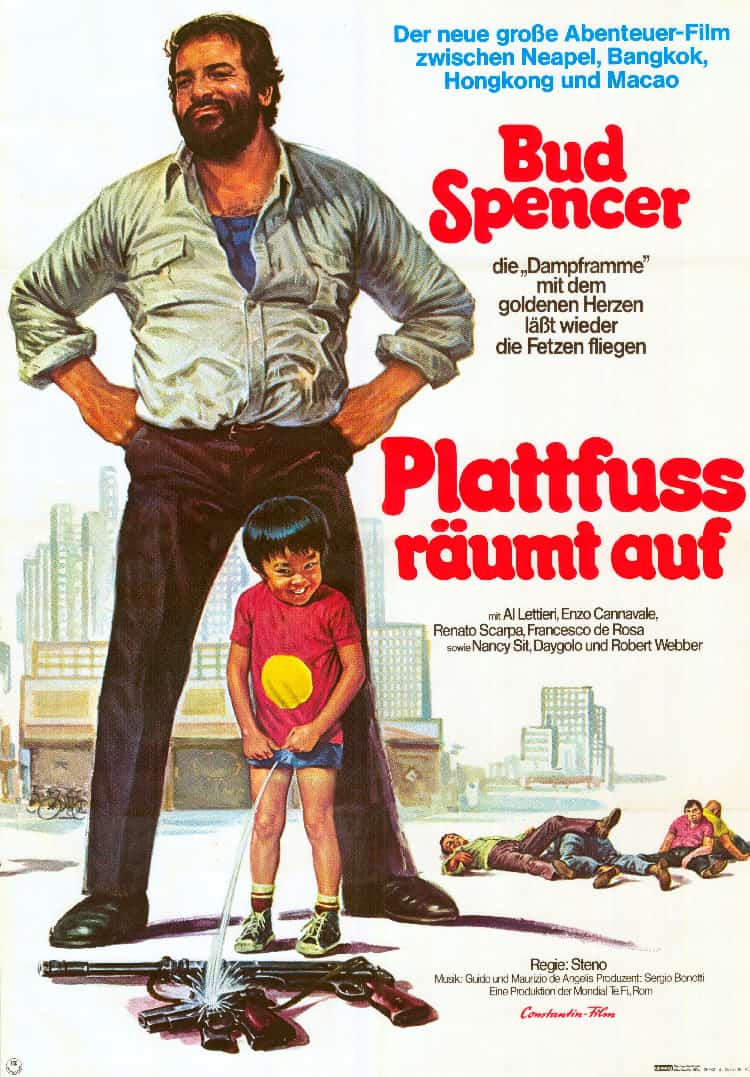 The Voice of Spencerhill will present the event. The screenings will take place in the beautiful and romantic Bud Spencer Cinema. There are only 175 tickets available!
Every fan will receive one of the much sought-after "Bud Spencer comes to Berlin" museum posters as a gift, on which you can get autographs signed!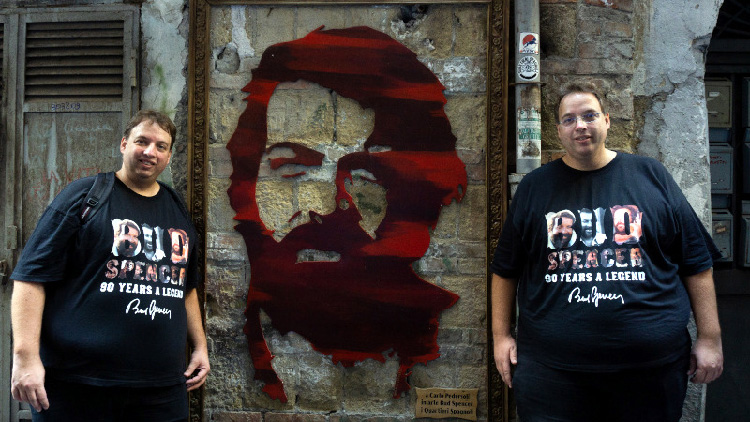 Attention - Bags, backpacks or similar items must be left at the cloakroom and the instructions of our security staff must be followed!​